ONE LESS THING TO WORRY ABOUT AFTER A BREAK-IN
DOOR BREAK-IN REPAIRS BY DOOR HELPER IN TORONTO AND THE GTA
The kind of repair you need after a break-in depends on several factors. Sturdy locks might break the door. Maybe broken glass. The tracks bent and twisted? It depends on precisely what those bad guys did, and what kind of doors you have. After the lock breaks, the door gets damaged. Then the frame sustains damage during the break-in, too.
So, Door Helper clarifies what needs repair, and how to save time, money, and resecure your premises.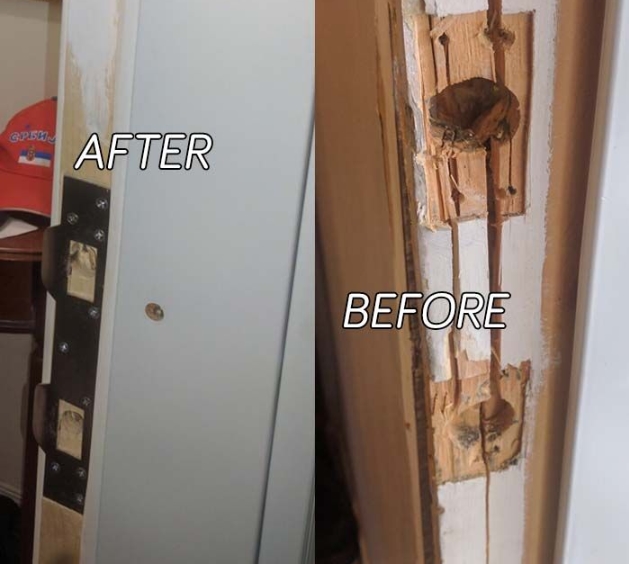 Broken Door Frames
A broken frame is the most common break-in issue with most doors. The frame is usually the weakest part of the door. Once there is damage, it needs repair urgently. A cracked frame typically restores quickly and beautifully. Restore the security of your belongings and loved ones.
The experienced, certified and trained door technicians know how to repair your door after a break-in. Professional service and they work quickly, too!
Dependable service, 24/7 to repair or replace your door after a break-in in Toronto and the GTA. We come to you whenever you need a door repair in just a few minutes!
After a break-in, you have several options. If your door is kicked-in, completely broken or just needing repair, call us immediately at (647) 417-0255.