DOES YOUR EXTERIOR DOOR
NEED REPAIR?
Exterior Door Repair
The doors to outside are the most important doors in any home or business. They secure the premises and keep out the weather. Even minor exterior door problems can lead to major problems unless you see to their repair.
 Call (647) 417-0255  NOW!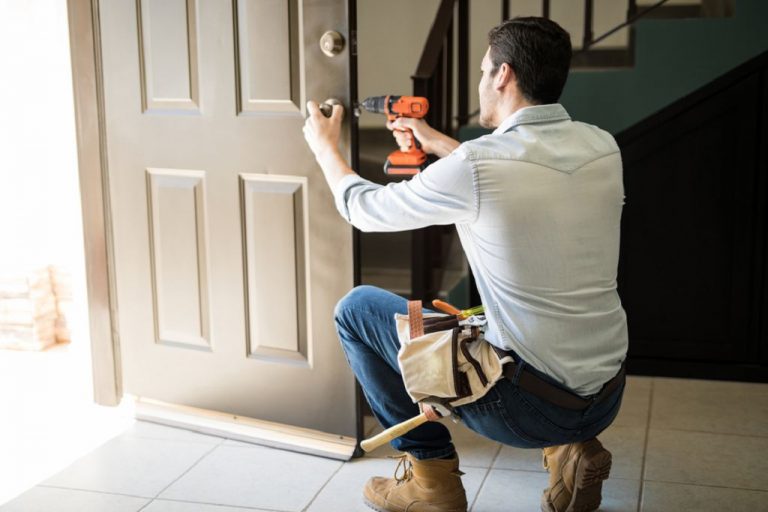 Security, and a good first impression, are at your doorstep. Front doors, side doors, back doors. Any door that leads to the outside is a potentially critical security weak point.
So, repair of an exterior door should be completed immediately, if you notice any problems.
Call (647) 417-0255  NOW!
Door Helper services Toronto and the GTA. Expert technicians arrive on your doorstep quickly because of the GPS-based dispatch system. Get a FREE estimate on exterior door repairs before you even consider a replacement.
Why Exterior Doors Need Repair
The outside doors on houses and businesses are exposed to all-season weather. Winter cold and summer heat add to continuous use by people going in and out.
Vandalism or just rough handling (ask any parent) exposes the doors to problems every day. Commercial doors deal with more traffic.
When your Door Helper technician arrives they will inspect the weather-stripping, hinges, door locks, door frame and deadbolts. They can adjust doors out of alignment and lubricate or replace rusty hinges so your exterior door repair makes your old door good as new!
Keep the cold out in winter. Keep your A/C in during the summer. Don't waste money and energy with gaps in your exterior doors. Check to see if you can see light around the edges of the door, feel a draft, leak or the door sags.
If so, call Door Helper at (647) 417-0255  NOW!