Residential and commercial owners face Mississauga
door repair and maintenance challenges when their doors break down.
Door Helper has measures in place to ensure that these hiccups are eliminated and that Mississauga door repair customers get value for money spent.
Our door repair technicians in Mississauga are second to none.  Experienced and well equipped, they tackle any problem that arises. Plus, everything is insured from any mishaps that might occur during the repair.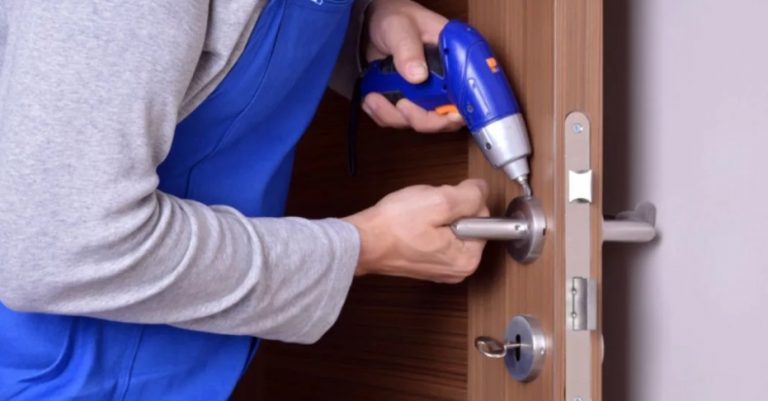 Further, the Door Helper team in Mississauga offers advice on how best you can maintain the door to prevent the occurrence of similar mishaps. We care about your security.
We are proud to offer our customers door repair and replacement for over 10 years. Also, we can offer door repair in Mono, door repair services in New Tecumseth, Newmarket door repair. Here you can find our full range of door repair services from our company.
Our Repair Services
Door Helper services are affordable, reliable, and easily accessible. We repair home doors, office doors, business space doors, and many more exterior and interior doors. Our services include steel door repair, fiberglass door repair, french door repair in Toronto, Mississauga and all the Greater Toronto Area. Our technical experts are trained and certified to handle your door repair needs of all kinds.
We fix roller problems, roller tracks, blocked or rusted door hinges, rotten door frames, or a door that does not fit properly on the door frame.
Give us a call at (647) 417-0255  NOW, and we will send a team to assess the damage on your doors.
Emergency Door Repair Mississauga
No matter what type of door, or what type of door problem you have, our team of experts provides repair services across Mississauga. We work around your business schedule on weekdays, weekends, or after-hours.
The Door Helper GPS-based fleet management system easily enables us to assign a service call to the nearest available technician. Each vehicle is equipped with repair tools and equipment to always get the job done on-site, no matter what kind of door system you have.
Advantages
24/7 Service
Unlike many of our competitors, we work 24/7, including weekends and holidays, and are always in touch in case something happens with your door. You can be sure that Door Helper emergency service will help you.
Great Experience
We have been on the market since 2009 and for 11 years we have put together a team. Our employees are polite, always answer questions, arrive on time and perform their work efficiently.
Wide Area
We handle all of our clients' needs in Toronto and all the GTA, including Brampton, Brantford, Hamilton, Mississauga, Oakville, Richmond Hill, Vaughan.
Fast Response
Our experts will come to you on the day when it is most convenient for you, and in case of an emergency situation, within a few hours, depending on your place of residence.
Trusted work
The list of our services includes not only door repair for individuals, we also work with commercial organizations, for example, with shops and private entrepreneurs.
Guarantee service
We provide a guarantee for our services, for the work of our specialist, as well as for the materials that we use. We do not avoid responsibility for our work.
Residential Door Repair Mississauga
Finding a reliable company in Mississauga that provides quality and reliable residential door repair in Toronto Area service would be a nightmare if it weren't for us.
We offer highly competitive rates with the highest professionalism in town. You can reach out to us any time of day or night and be sure to get an expert technician on your doorstep within the shortest time possible.
Our team has extensive experience in servicing and repairing patio doors, break-ins, door frames, metallic doors, wooden doors, and any kind of damage or failure of your door.
Call us today at (647) 417-0255, and we will ensure you are safe and secure again.