RESIDENTIAL AND COMMERCIAL FRONT DOOR REPAIR
NECESSARY FOR SECURITY
Your home and business security depend on a durable, well fitted, stable front door to keep burglars and vandals out. But, front doors do get a lot of wear and tear, so sometimes they need repair.
Call Door Helper at (647) 417-0255  NOW!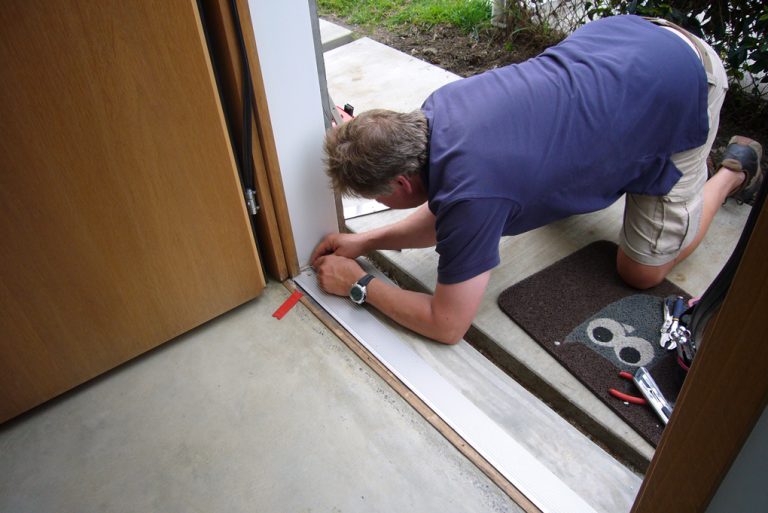 Security issues aside, an improperly installed front door wastes heat (or A/C) leading to higher hydro bills. Yes! So, getting a front door repair is eco-friendly!
A front door realignment repair ensures your door fits tightly in the frame, saving energy, money and then making it a joy to use again. So, no more lifting it up or jiggling it about to try to get it locked.
Commercial front doors deal with the higher traffic levels which makes them even more prone to misalignment problems. A quick repair and then they are good as new!
Call Door Helper at (647) 417-0255  NOW!
Door Helper for Front Doors
The professional technicians at Door Helper are available 24/7. Emergency or non-emergency calls in Toronto and the GTA use the GPS-based dispatch system. All vehicles come fully stocked with the tools and equipment to perform front door repair tasks on-site. Get a FREE estimate and excellent service all with one call!
We work every day of the week and during holidays and on weekends. No matter the time, our emergency door repair team is ready to assist.
Call Door Helper at (647) 417-0255 NOW for quick, dependable, expert front door repair in Toronto and the GTA!