A SLIDING DOOR THAT WORKS PERFECTLY IS A DREAM!
BROKEN SLIDING DOORS ARE A NIGHTMARE!
TIME FOR A SLIDING DOOR REPAIR
It doesn't seem to take much wear and tear to take a perfectly functional sliding door and turn it into a daily annoyance.
Kids are particularly hard on your sliding door, but the doors have moving parts. So, they need maintenance and repair just with the passage of time.
Door Helper knows how to repair your sliding door so it is a dream to use, again.
Call (647) 417-0255 NOW!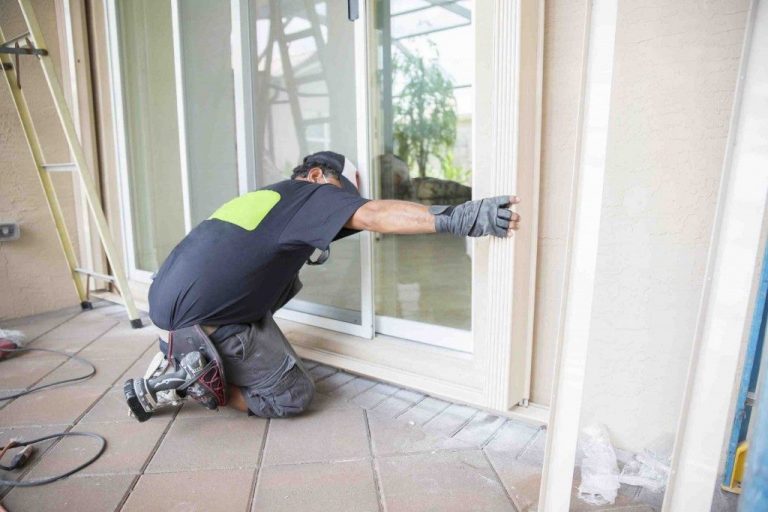 The extra view, light and space-saving of sliding doors make them an excellent choice in many locations. They are a great choice for patios, balconies and pool decks.
When a Sliding Door Needs Repair
However, sliding doors that don't operate normally cause great frustration! The door could move out of alignment, have broken rollers or blocked roller tracks. It's all a nuisance when you have to fuss to get the doors opened or closed.
Then eventually the sliding door just seems to refuse to lock, so you are left with a security problem, too.
But don't panic! Door Helper has more than ten years of experience with sliding doors in Toronto and the GTA.
Call (647) 417-0255 NOW!
The fully trained technicians at Door Helper inspect each and every component of your sliding doors and provide you with a FREE estimate to repair or replace your door. Each fleet vehicle stocks quality replacement parts for a quick onsite repair of your sliding door.