Door Helper NOW AVAILABLE IN OAKVILLE
Sticky, squeaky, or broken door? Don't worry!
Now our door repair company fixes all types of residential and commercial doors on-site in Oakville.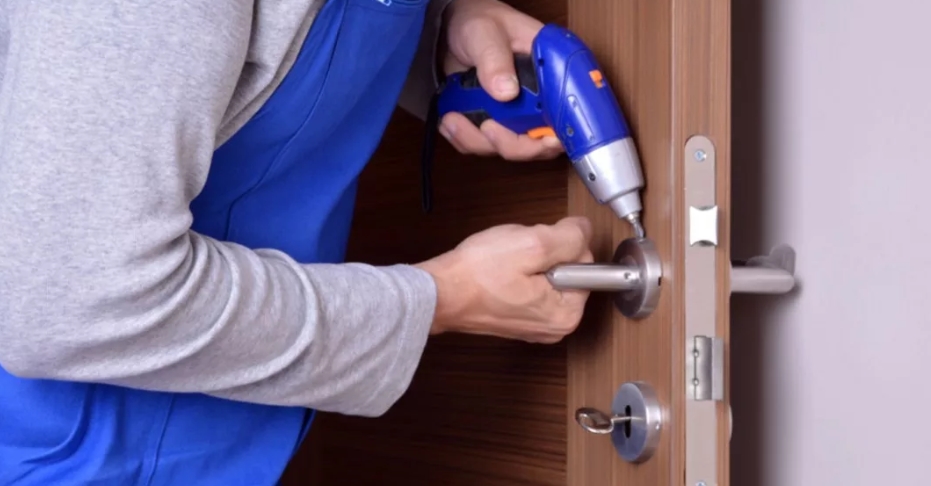 The Door Helper emergency and non-emergency repair technicians offer services round the clock.
We are proud to offer our customers door repair and replacement for over 10 years. Also, we can offer door repair in Orangeville, door repair services in Oshawa, Pickering door repair. Here you can find our full range of door repair services from our company.
Weekdays, weekends, or after-hours, get your doors fixed on your schedule.
Call (647) 417-0255 NOW! We'll be right there!
Door Repair in Oakville – Both Commercial and Residential Services
The experts at Door Helper have seen every type of door, with any kind of problem. Get a FREE estimate on residential, commercial, or industrial doors anywhere in Oakville.
The GPS based fleet management system at Door Helper assigns service calls to the nearest available technician. Each team member is professionally trained to handle your door repair. Each vehicle is equipped with the tools and equipment to get the job done on-site.
Advantages
24/7 Service
Unlike many of our competitors, we work 24/7, including weekends and holidays, and are always in touch in case something happens with your door. You can be sure that Door Helper emergency service will help you.
Great Experience
We have been on the market since 2009 and for 11 years we have put together a team. Our employees are polite, always answer questions, arrive on time and perform their work efficiently.
Wide Area
We handle all of our clients' needs in Toronto and all the GTA, including Brampton, Brantford, Hamilton, Mississauga, Oakville, Richmond Hill, Vaughan.
Fast Response
Our experts will come to you on the day when it is most convenient for you, and in case of an emergency situation, within a few hours, depending on your place of residence.
Trusted work
The list of our services includes not only door repair for individuals, we also work with commercial organizations, for example, with shops and private entrepreneurs.
Guarantee service
We provide a guarantee for our services, for the work of our specialist, as well as for the materials that we use. We do not avoid responsibility for our work.
All Types of Door Repair in Oakville
Residents and businesses in Oakville rely on Door Helper for interior and exterior door repair services.
Exterior doors provide security. Interior doors provide privacy.
Replace or repair your fiberglass door or steel door, interior or exterior door so you, your customers and your loved ones all have the security and privacy you deserve.
Call the experts! (647) 417-0255 for a FREE estimate NOW! 
Fully insured. 1-year warranty on all materials. Door Helper is your best choice!
Popular Questions
Do you work around the clock?
Yes, we work 24/7 and offer emergency service.
Do you offer emergency door repair?
Yes, we have an emergency door repair. At any time of the day or night, when you need our help, you can count on us. Contact us and your problems will be resolved.
Do you provide commercial door service in my area?
We cover a very large area and have several branches. We work in Toronto and in the suburbs of Toronto, in cities such as Brampton, Brantford, Hamilton, Mississauga, Oakville, Richmond Hill, Vaughan and all the Greater Toronto Area
Do you provide free estimates?
Of course. We provide free estimates for door repair service to all of our customers and prospects. After a phone call, we can discuss your project with you at your home or office and provide an estimate of the visit. Our estimates includes a proposal at no cost and with no obligation. The price of our services depends on door size, material, intended use and other parameters.
How qualified and trained are your technicians?
Our technicians are always full-time employees - not subcontractors. They are professionally trained by the best in the industry and can repair or service any door system.
What are some of the common sliding door problems?
You may encounter a number of problems with sliding doors, especially if your door is knocked out, old or out of service. One of the most common problems with sliding doors is dirt that gets stuck on the track and builds up. Another common problem with sliding doors is standard wheels and ball bearings, which can quickly become corrosive, and this leads to problems. Call us if you have similar troubles.