DON'T PANIC!
QUICK, ON-SITE GARAGE DOOR REPAIR IN TORONTO AND THE GTA
Don't leave your car out in the rain. Or the snow! And don't hurt yourself trying to manually open and close your garage door, because a quick repair will have you safely parking inside again.
Call Door Helper at (647) 417-0255  NOW!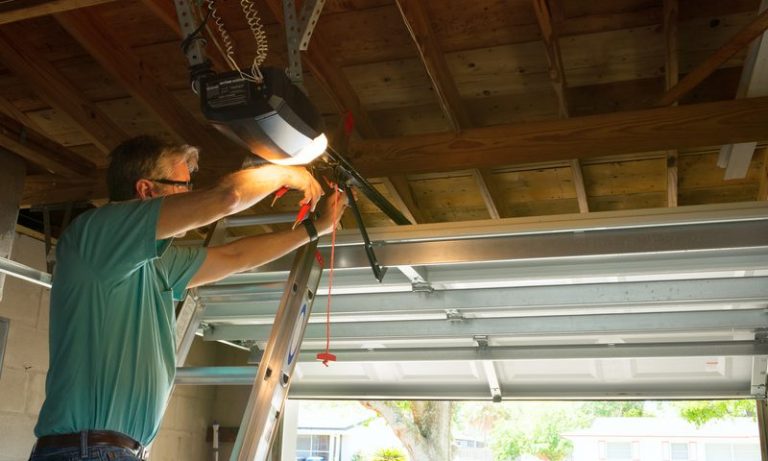 Door Helper understands how important your garage is to you. Your garage has your car safely parked away from the weather, vandals, and thieves. A broken garage door interrupts your routine and then leaves your car (and house) vulnerable.
That's why Door Helper sends expert, licensed, reliable technicians quickly when you call. The GPS-based dispatch system has a repair technician on your doorstep in no time!
Call Door Helper at (647) 417-0255  NOW!
Each technician stocks genuine garage door repair parts. Door Helper fleet vehicles always have some of these parts to repair your garage door quickly, on-site.
A sticky garage door is a ticking time bomb. Sometimes it is just a broken remote or sensor, which is a quick, easy garage door repair. But you shouldn't wait to have a professional check it out.
Loud noises, uneven movement, or odd shimmying start out as an inconvenience but move quickly to a hefty repair bill if you don't act fast.
Finally, if you leave it unchecked, the wear from the bent alignment can damage the garage door frame to cause a total breakdown. So, get a FREE estimate from Door Helper as soon as you notice the issues.
Call Door Helper at (647) 417-0255  NOW!