In need of overhead door repair services and not sure where to get a reputable professional repair? Look no more. Door Helper provides residential and commercial overhead door repair services you can trust. Our team of experts is well trained to handle issues with cables, break-ins, vandalism, wear and tear, lock mechanisms, rollers and roller tracks, springs, and replacement of garage doors.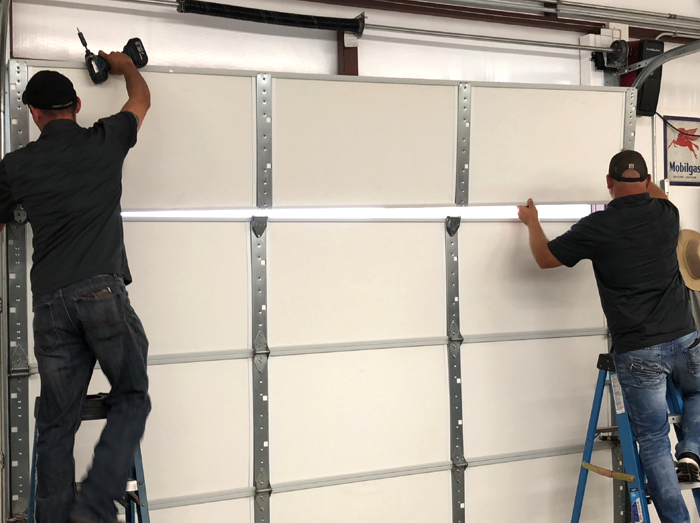 Brake-in attempts, vandalisms, broken patio glasses, and any little difficulties you experience with your overhead door while opening or closing should be handled as an emergency and proper care is taken to repair or replace the door immediately. Failure to respond to these symptoms in good time always grows them into much bigger problems that could lead to injury or loss of property at home or workplace. Having this in mind is not enough to safeguard your doors from full damage. You need to have in mind too where to look for reliable service when faced with emergencies of such kind. This is where we come in as certified, skilled professionals with many years of experience in home and commercial overhead door repair.
How to Choose the Expert Team For Ooverhead Door Repair
On the other hand, you need to know your door repair technical team of experts properly. Their names, affiliated company, and physical location of the company or address. This will further ensure you maintain home and business safety, as giving this job to any other person may expose your property to vandalism from uncouth technicians. Our company works with certified technicians and locksmiths with high levels of integrity. Our technicians are also insured, and our company takes full responsibility for any mishaps that occur during service delivery. Though usually unlikely, we offer a warranty for damages caused as a result of poor workmanship caused by our technicians. Give us a call today, and we will send an honest, skilled, caring technician to handle your task within the shortest time possible.