NEED YOUR DOORS FIXED AT HOME?
DOOR HELPER OFFERS AFFORDABLE PROFESSIONAL RESIDENTIAL DOOR REPAIR IN TORONTO AND THE GTA
Safety. Security. And then your doors get back to working great!
Residential door repair from Door Helper is affordable, quick and easy.
So, call Door Helper now at (647) 417-0255!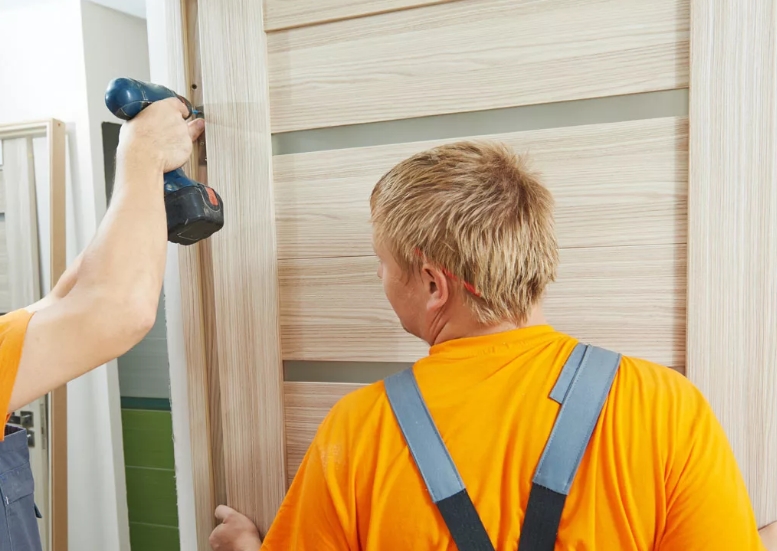 Bedroom and bathroom doors inside the house need repair for privacy reasons. Then the front, side and back doors to the outside need repairs for security reasons.
And then they need to all look great!
So, if your doors are cracked, sagging, not closing right, or just aren't working properly, call the experts at Door Helper.
Call us now at (647) 417-0255!
Why Choose Us For Residential Door Repair
Your exterior doors at home provide more than security. Residential door impressions impact the value of your home. So, periodic maintenance and repair are necessary for residential doors.
Everyone uses doors every day, but we seldom have occasion to think about these hard-working doors. Doors do break down. And then sometimes they wear out. So, make sure your doors at home work efficiently. Check your doors:
Does the bottom of the door drag on the floor?
Is the lock jamming sometimes? Or is it tough to open or close?
Have you had a break-in?
Are any of the door frames loose? Do they come away from the wall?
Are you renovating and need a different style door?
These are all good reasons to have an expert door repair technician give you a FREE estimate for your residential door repair or replacement.
Call Door Helper now at (647) 417-0255!