COMMERCIAL RETAIL GLASS DOOR REPAIR
RESIDENTIAL FULL GLASS DOOR REPAIR
GET A FREE ESTIMATE BEFORE YOU DECIDE TO REPLACE YOUR BROKEN GLASS DOORS!
Call Door Helper (647) 417-0255 NOW!
Glass doors are gorgeous! Let the light in and see the view. Let customers see into your location, then make sure you can see what's happening outside.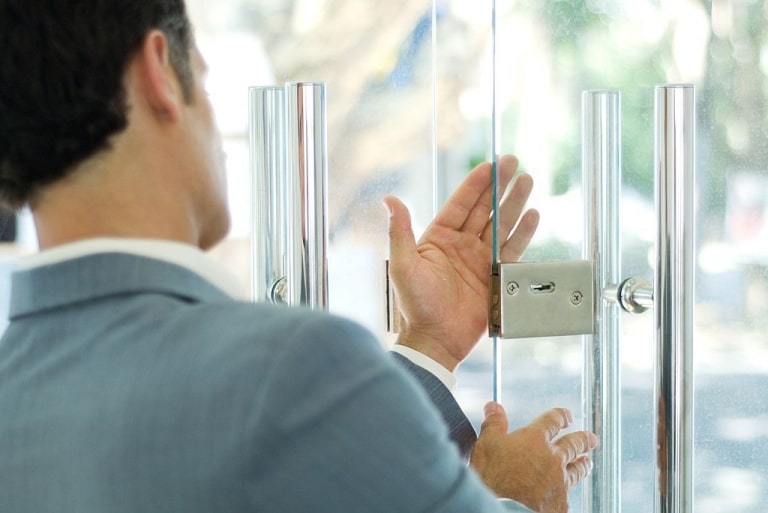 But glass doors break and not just the glass itself. Watch for broken bearings, sticky tracks, squeaks and sagging hinges. But unfortunately, most glass door repair problems need professional attention.
Do You Need a Glass Door Repair?
Door Helper has been working in Toronto and GTA to help homeowners and businesses keep their doors working properly for over a decade. The full fleet of repair vehicles works on a GPS-based dispatch system, so a trained technician is on your doorstep almost instantly!
Fully insured and licenced, Door Helper stocks parts for the major types of glass door repair situations.
The goal is to preserve your security, so we repair your door quickly. If a glass door repair threatens your future security, we suggest a new glass door. But we always default to the less expensive option of a glass door repair over a replacement, whenever possible.
Glass Doors Slide Smoothly Again After Repair
We'll make sure the rollers, tracks, and door handles all work like new again. So, damage from break-in attempts or repeated use vanishes, too.
Our on-call expert mobile technicians and installers are ready to resecure your premises. We provide the tools, equipment, and products, and we fix your damaged glass doors to make sure you are safe again.
Have an emergency door repair?
Call now on our 24-hour emergency service phone line.
Call (647) 417-0255 NOW!